Product Description
SCM4 - Carbon Monoxide Detector
Fast Enough for Walk Around Tests
The SCM4 Carbon Monoxide (CO) Meter has a very quick reaction time and measures CO in parts per million (ppm). Its electrochemical sensor is fast enough for walk-around tests and suitable for Home or Office. Ideal for Automotive workshops & underground Carparks. Use this meter to verify readings of your installed fixed CO sensors. Be Sure with the SCM4 from Fieldpiece Australia when checking your Gas Appliance.
Sensor is Pre-Calibrated at two levels for the best Accuracy. It comes packaged with a Certificate of Calibration
Features and benefits include:
Field-replaceable Certified CO sensor

Advanced three-pin sensor measures 0 to 1000 ppm CO

Calibrate / Zero SCM4 to ambient quickly with the ZERO button

Audio and visual alarms with mute function

Bright-blue, backlit dual-display with MAX and real-time measurements displayed

Magnetic hanger for hands-free operation
The SCM4 Carbon Monoxide Detector (CO Detector) offers several features and benefits to field technicians:
Field-replaceable CO sensor

[ Sensor replacement Part # RCM4 ]


- Easy to install
- Lasts approximately two years [useage pending]
- Comes pre-calibrated & certified

Alarm rate increases as carbon monoxide concentration increases

MAX hold to help you zero in on the source

Auto Power Off (APO) to save battery life (easy to disable)

Battery check with % of battery life left displayed
A professional Carbon Monoxide Tester ideal for internal gas heaters whether ducted or room standing - use for Home or Office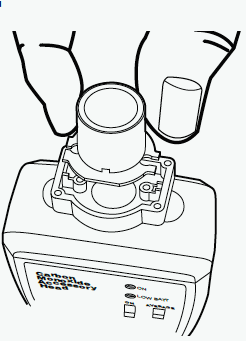 Fast and Easy Sensor Replacement

The SCM4 and ACM4 replacement CO sensor (RCM4)
comes electronically calibrated, and can be purchased
directly from your distributor. Simply plug in your new
sensor and your SCM4 and is automatically
calibrated to factory standards. With normal use, the
RCM4 lasts for approximately two years. Sensor life is
highly dependent on exposure to contaminants, and
repeated exposure to contaminants will shorten the
life of the sensor.
(SCM4)
Product Videos
Custom Field
Product Reviews